Neuro Content Optimisation
Welcome to my site. My work involves advising on improving content (ads, websites, product designs) using insights from neuroscience, psychology and behavioural economics.
Here you can read a selection of my articles on these subjects. You can also read about my books, including a couple of excerpts.
MY LATEST BOOK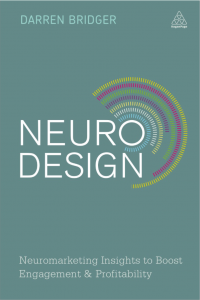 Insights from the mind sciences into how to create more effective designs. Useful for designers, marketers or anyone creating images for the web.
LEARN MORE
THE LATEST POSTS FROM DARREN'S BLOG
In 2004 Rolling Stone magazine celebrated 50 years of rock n roll with a list of the top 500 songs from the era. Their top two were 'Like a rolling stone' by Bob Dylan, and 'I can't get no satisfaction' by the rolling stones. A corporate publishing version of the fact... read more